With the Christmas holidays just around the corner, it's time to start thinking about what you're going to get your family and friends. I've created this customized gift guide especially for you, to make the task of gifting to online entrepreneurs so much easier!
Scroll through this holiday gift guide to discover the perfect gift ideas for the online entrepreneur who dreams of everything.
GIFT GUIDE FOR ONLINE ENTREPRENEURS – TECHNOLOGY
Camera
Whether it's for a website, social media or YouTube, a camera is an essential tool in an online entrepreneur's arsenal.
The Canon Powershot SX620 HS digital camera is perfect for capturing shots, vlogging, and video recording. It's easy to carry around and is a great low-cost option. For gift-givers with a larger budget, a blogger's dream camera is a DSLR from Nikon or Canon. These high-quality single-lens cameras allow for amazing product photography and tend to work better in different lighting conditions. The Canon EOS 70D DSLR and lens is often recommended by business bloggers.
Laptop
Know an entrepreneur who could use a laptop upgrade? Surprise them this holiday season with a new one!
Technology ages so fast and there is always a need for upgraded versions of whatever you use. The HP Elite X2 1012 G1 2-in-1 Business Tablet Laptop is a great choice for online entrepreneurs. It's design as a laptop and tablet promote productivity. The slim 12″ screen makes it perfect to take with you anywhere, whether it's to a coffee shop or abroad. They will also love taking business calls on the front and rear cameras.
Give them the gift of a great laptop to work on and build their dream business in 202o!
GIFT GUIDE FOR ONLINE ENTREPRENEURS – ACCESSORIES
Tripod
To get extra crisp shots, record YouTube videos or rock it on Tik Tok you need a tripod to go with that camera.
I love and use Jobe's Griptight Pro Telepod because of its multiple uses. It can be set up to hold a smartphone or camera, with the option of adding a mic in the cold-shoe mount and lighting. The Telepod can be used as a traditional tripod and is great if you're limited on space. It's also able to extend into a selfie-stick and be held for vlogging with the grip arm.
Another great option for the digital camera user is a professional 67-inch tripod such as this one from Ravelli. These tripods are sturdy and great for studio use.
Lighting
Proper lighting can make a video go from looking amateur to professional with the right equipment.
The Diva Light Ring is a very popular lighting solution for talking head video recordings. The ring attaches to a regular tripod and softly illuminates the face of the person speaking, reducing facial imperfections and giving them a fresh look.
Microphone
The audio captured directly from smartphones or your camera isn't always the best sound quality. Many professional bloggers and YouTubers add an additional mic to their set up to improve sound quality.
Rode makes a great line of mics for digital cameras and smartphones. The Rode VideoMic Go Lightweight with Shockmount is recommended often as well as the Rode Video Mic Me for smartphones. Another great brand for those starting off on YouTube or podcasting is the Blue Snowball iCE Condenser Microphone, which is the one I am currently using myself!
External Hard Drive
An external hard drive provides assurance that your important files, photographs, and other important information are always backed up safely.
Use an external hard drive to back up your blog and business files so you don't lose what you've spent years building. Seagate's external hard drives are reliable and stylish, such as this white ultra slim 2 TB portable one.
Portable Phone Charger
Do you know an online entrepreneur who is constantly traveling, attending conferences or covering events? A portable phone charger is perfect for the on-the-go entrepreneur who may need to charge anywhere.
Anker created a small lightweight phone charger you can carry in your bag and would make a perfect gift. Simply charge the power bank before heading anywhere and you will have a charger when needed!
GIFT GUIDE FOR ONLINE ENTREPRENEURS – OFFICE
Office Desk Chair
Get them the comfort of a proper and stylish desk chair and that they will love working from home in.
I love this white office chair by Furmax. White is a great color for a modern office and it has 3.15 inches of padding in the seat! Working for hours at your laptop suddenly got a lot more comfortable!
Planner and Notebooks
Solopreneurs plan everything from seasonal content, quarterly goals, blog posts, videos, photoshoots…everything.
Give the gift of organizing their tasks into a planner with an agenda from Orange Circle Studios. I love these planners because their layout is extremely simple to use and it includes monthly and weekly planning sections.
GIFT GUIDE FOR ONLINE ENTREPRENEURS – WEBSITE
Self-Hosting
Every professional blogger wishes to go self-hosted at some point to elevate their blog to the next level. In fact, many brands will only work with bloggers who are self-hosted. It's an investment and one you should make if you plan on making money blogging.
I have experience using both Bluehost and Siteground as my web hosting providers and recommend either of them. Purchasing a 1-year plan as a gift, or renewing a bloggers plan for another year is the perfect gift!
For more information on Bluehost and self-hosting check out my blog post.
Stock Photo Subscription
Stock photography can get expensive, and using free stock images isn't ideal. Plus, we're not all gifted photographers who can capture our own Insta-worthy images.
Give the gift of a stock photo subscription so your entrepreneur can have access to quality images when needed. Popular stock websites I recommend are:
GIFT GUIDE FOR ONLINE ENTREPRENEURS – SELF-DEVELOPMENT
E-Courses
Give the gift of learning new actionable skills with e-courses. Online entrepreneurs are always looking for new ways to grow and online courses are a great way to gift that.
For the blogger who loves Pinterest marketing, Pinterest With Ell is an affordable course. Learn the basics of Pinterest as well as the strategies she has used to grow her audience and make money through the platform.
If you know someone who would benefit from a well-rounded course that covers everything, an introduction to blogging course is probably best. Blogging Blastoff was created for someone who just launched their blog and is interested in turning it into a money-making business. Heather and Pete have been blogging for 12 years and have used their knowledge and experience to help people replicate their success online.
Lastly, CreativeLive offers hundreds of courses on almost anything creative related. This resource is amazing for online business owners, freelancers, crafters or anyone who wants to focus on their self-development in 2020. You can gift individual courses or purchase a yearly pass!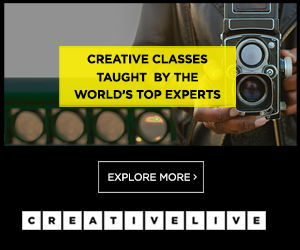 Books for Entrepreneurs
There are certain books every blogger and online entrepreneur has on their bookshelf. They are motivational, inspiring and informative (and usually written by other entrepreneurs who have the success they want). These books make great holiday gifts for bloggers.
The books that had to make it in the gift guide for bloggers:
I hope you enjoyed this holiday gift guide for online entrepreneurs. Happy Holidays!